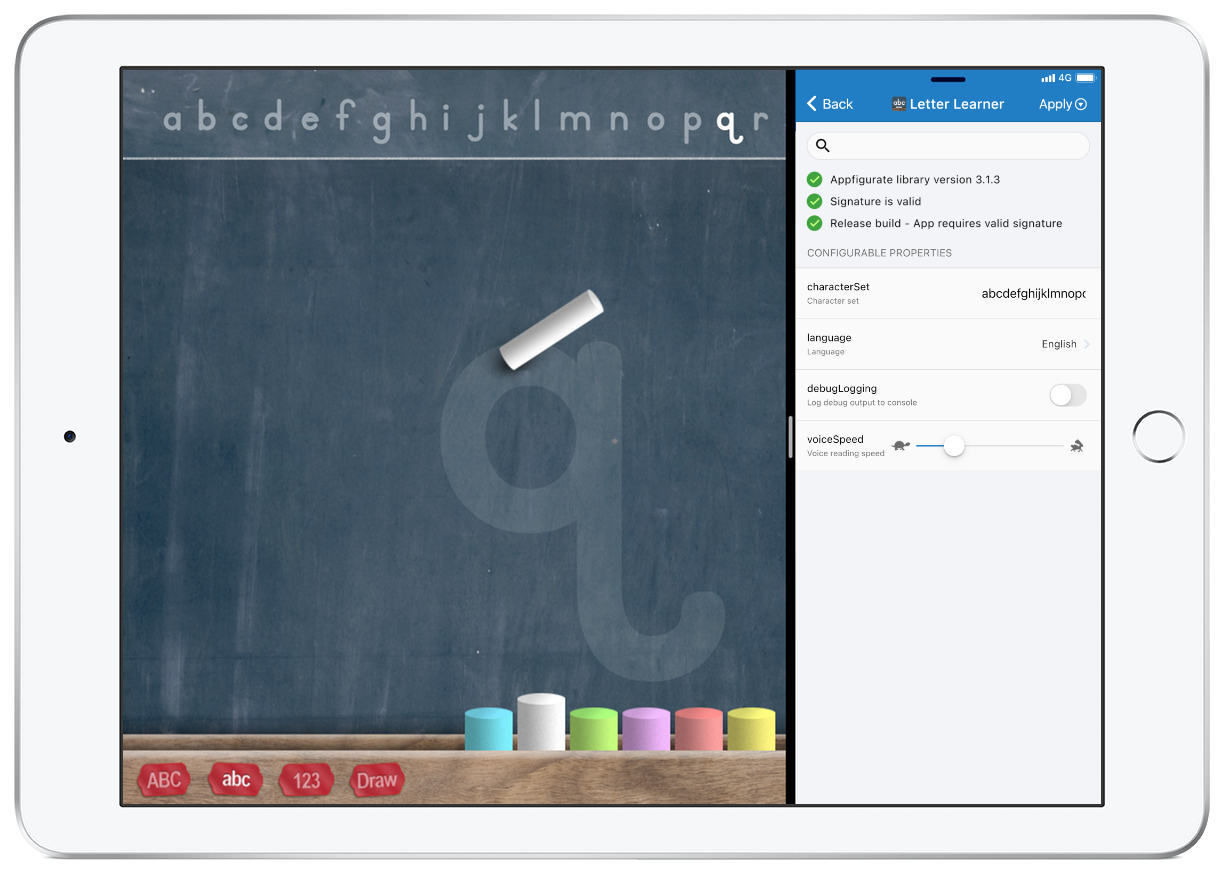 Appfigurate
Secure runtime configuration for iOS and watchOS, apps and app extensions.
Integrate our free SDK into your Objective-C or Swift codebase. Speed up development by removing the edit/compile/deploy cycle when you just need to change your apps configuration.
Currently v1.3.1
---
Simple integration
You can integrate the SDK into your codebase in as little as 5 minutes. You'll be configuring your app in no time.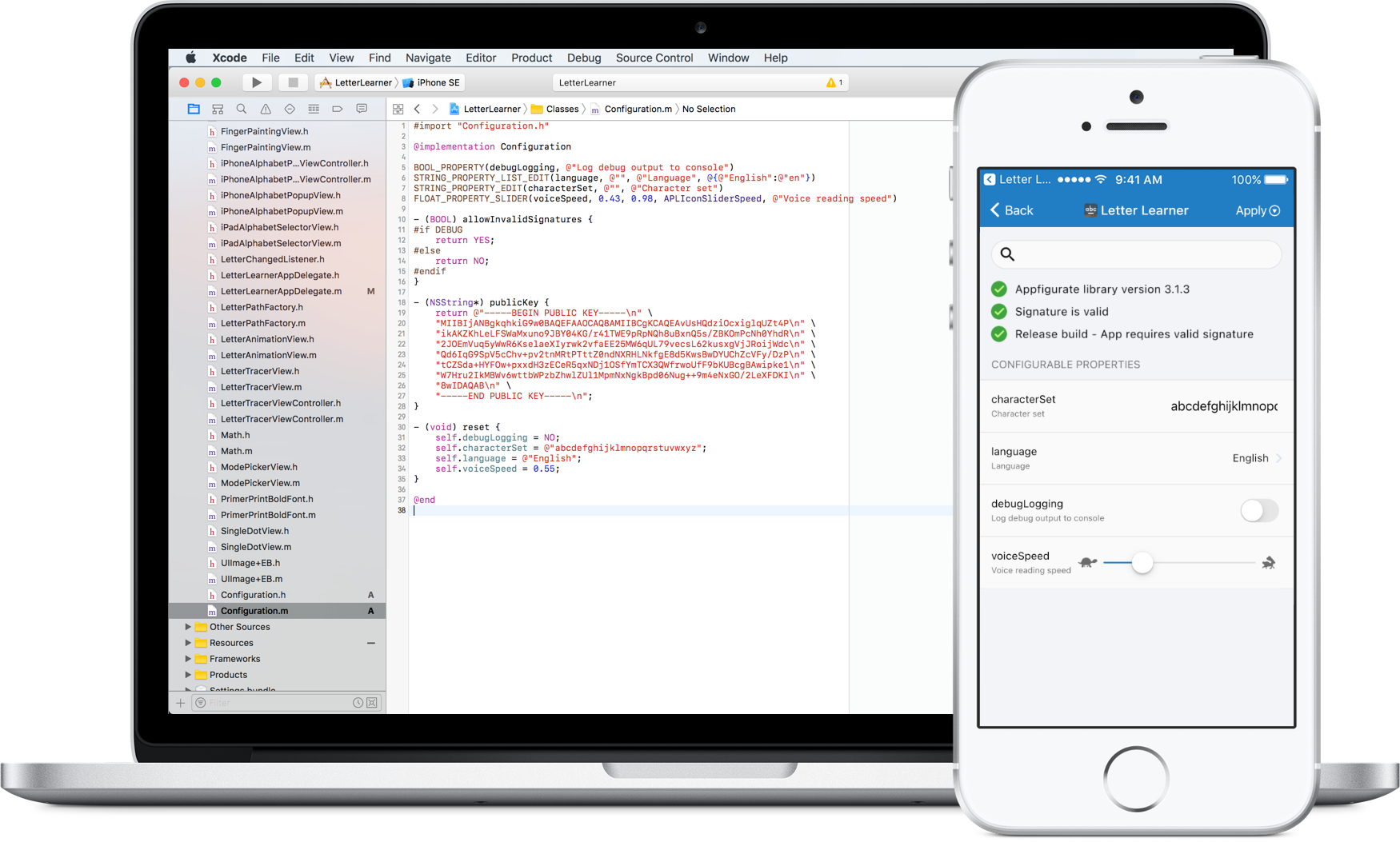 Simple to integrate
One tiny static library to link into your app. Generate your configuration subclass using Appfigurate Simulator.
Compatibility
Compatible with Xcode 10.1+. Swift and Objective-C.
App Store safe
Release your apps with confidence, our static library uses only App Store safe APIs.
---
Secure runtime configuration
Sleep easy. Only you can apply configuration payloads to your apps.
Digitally signed configuration payloads
Appfigurate uses digital signatures to sign and verify configuration payloads. (2048-bit RSA with SHA256)
No network connection required
Appfigurate doesn't require a network connection, and it doesn't store your secrets in the cloud.
---
Features
| Feature | Appfigurate Simulator | Appfigurate App Store |
| --- | --- | --- |
| Compatible with Xcode 10.1+ | | |
| Configure iOS 8.0+ apps | | |
| Configure iOS 8.0+ app extensions | | |
| Configure watchOS 2.0+ apps | | |
| Configure watchOS 3.0+ app extensions | | |
| Configure iOS UI automation tests | | |
| Supports iPad multitasking | | |
| Apply configuration locally | | |
| Apply configuration remotely (via SMS/Email) | | |
| Your apps metadata shared across all Simulators | | |
| Your apps metadata securely stored on each Device | | |
| Unlock Appfigurate with PIN/TouchID/FaceID | | |